Dr. John McMichael - Reversing Traumatic Brain Injury
NovemberNov 16 2019 01:00pm - 04:00pm
Reversing Traumatic Brain Injury . . . and Other Breakthrough Therapies That Baffle Conventional Science
In this time of and accelerating explosion of new knowledge, amazing breakthroughs are showing up in many areas. Dr. John McMichael is a researcher and inventor at the leading edge of medical research and what he is discovering flies in the face of conventional wisdom – but it works!
In the United States, for example, about 1.5 million people suffer a chronic traumatic brain injury (cTBI) each year from auto, bicycle, pedestrian accidents, assaults, and sports-related injuries. This type of injury results in "permanent" scar tissue in the brain, which in turn produces compromised mental functions either temporarily or permanently. Of the 1.5 million so afflicted, approximately 50,000 will die and 80,000 will have some degree of disability. Current treatment presumes that these kinds of injuries are irreversible and that the victims will bed=ridden or severely incapacitated for the rest of their lives.
But now, Dr. John McMichael and his research team have shown that a particular molecule has the ability to prevent new scar formation and decrease or eliminate old scars in a wide variety of superficial and internal indications -- including the brain -- in humans and animals. Dr. McMichael figured out how to allows cell-to-cell communication, where before it had been shut down. Accident victims and x-NFL players suffering from multiple concussions treated with this breakthrough therapy show consistent improvements, reporting that, "It gave me my life back." It turns out it also works throughout the body where scar tissue has built up.
But that's not all. McMichael works with researchers from other areas that are similarly calling conventional wisdom into question. One of his associates, Dr. William Bengston, has successfully eliminated late stage cancer in mice . . . by just having college students "think" healing thoughts about the rodents.
In this fascinating presentation, Dr. McMichael will walk across the leading edge of these unusual – and amazing – breakthroughs that hold out the promise of a better quality of life for many that are suffering . . . while, at the same time, threatening the current paradigm and the giant institutions that sustain the conventional wisdom.
John McMichael, PhD, is the founder and CEO of Beach Tree Labs, Inc., a biopharmaceutical company focused on the discovery and early development of new therapeutic agents targeting unmet medical needs. These disorders range from herpes infections to chronic fatigue syndrome to urinary incontinence. His PhD is in virology and immunology from Oregon State University. He headed up the labs at one of the largest private veterinary research practices in the country, was a college professor for more than a decade, and now works out of a small lab on his form in New York state and a larger, more sophisticated lab in Providence, Rhode Island. He holds over 200 patents, has published in books and peer-reviewed journals, and is currently working with his team to begin formal FDA trials for product candidates for chronic traumatic brain injury and Ehlers-Danlos syndromes.
Good health is dependent on the appropriate transfer of information within and between cells. The informational and molecular disharmonies associated with disease can be reversed using appropriate therapeutic signals that stimulate the return to the normal state without adverse effects. One such signal molecule, SLO, has demonstrated clinical utility in a broad spectrum of indications that would at first glance appear to be unrelated. The underlying common thread that links these disorders is representative of the targets to which resonant molecular signals are directed.
John L. Petersen

Organizer of Dr. John McMichael - Reversing Traumatic Brain Injury

John Petersen is a futurist, strategist, and large-scale change agent. He is considered by many to be one of the most informed futurists in the world. He is best-known for writing and thinking about high impact surprises—wild cards—and the process of surprise anticipation. A provocative public speaker, he addresses a wide array of audiences around the world on a variety of future subjects.
0

days

0

hours

0

minutes

0

seconds
Event expired
Event is in progress
Location
The Ice House 138 Independence St, Berkeley Springs, WV 25411
Location Details
Schedule

Guests

Attendance

Shop

Forecast

Comments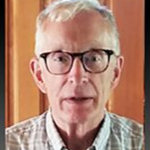 Weather data is currently not available for this location
Weather Report
Today stec_replace_today_date
stec_replace_current_summary_text
stec_replace_current_temp °stec_replace_current_temp_units
Wind stec_replace_current_wind stec_replace_current_wind_units stec_replace_current_wind_direction
Humidity stec_replace_current_humidity %
Feels like stec_replace_current_feels_like °stec_replace_current_temp_units
Forecast
stec_replace_date
stec_replace_icon_div
stec_replace_min / stec_replace_max °stec_replace_temp_units
stec_replace_5days
Powered by Forecast.io