Brian Sanderoff - Cannabis and Man: Coevolution and Sacred Connection
SeptemberSep 14 2019 01:00pm - 04:00pm
Cannabis and Man: Coevolution and Sacred Connection
There has been a complex and profound relationship between man and the cannabis plant for tens of thousands of years – a relationship that has resulted in the combined evolutionary advancement of each species at potentially accelerated rates. The partnership between man and cannabis fostered the ability of both species to spread across the globe through the recognition of mutually beneficial and useful properties.
However, the relationship is much more intricate. Our traditional view of the human-plant connection focuses mainly on the perspective of man's cultivation and utilization of plants based on their usefulness. In The Botany of Desire, author Michael Pollan suggests that plants exhibit highly intelligent behaviors and adaptations to align with certain species for their own survival and advancement. Evolutionary research has revealed the likelihood of behaviors such as gene transference, adaptable scent and taste profiles, alterations in physical appearance, and the development of psychoactive properties and compounds which are activated when consumed by the target species. We now understand that in humans, through the interaction of cannabinoids with the set of receptors in the human body called the Endocannabinoid System (ECS), exposure to cannabis has been integral in the advancement of humans on a physical, emotional, and spiritual level. This practice has been deeply ingrained and well documented in the medicinal and spiritual practices of our ancient ancestors.
Carrie Hempel
In this workshop, with Holistic Pharmacist Brian Sanderoff and Integrative Physician Dr. Carrie Hempel, both experts in the medicinal use of cannabis in Maryland, you will journey through the compelling relationship between cannabis and man from ancient times through today and beyond. Interactive exercises and guided meditation will allow you to personally connect and energetically experience the activation of your own ECS, and travel through the timeline to witness the forging of this powerful relationship, explore significant advancements, reflect on living in the time of prohibition (and the ramifications to our health), and finally look into the future, as man evolves from Homo Sapien to Homo Spiritus.
Explore evidence, theories, and deeply revealing discussion on these and other topics:
Where and when did cannabinoid compounds and receptors originate?
How did humans and/or other species develop receptors for these compounds?
What impact did the presence or absence of a functional ECS have on the evolution and natural selection of various species?
How have the psychoactive properties of cannabis allowed humans to access higher states of consciousness and information, creativity, problem solving, and innovation?
How does it feel to be in this state, and how can we actively access higher wisdom through conscious partnering with cannabis?
Don't miss this unique and powerful experiential workshop, and the opportunity to share in the wisdom and loving relationship between cannabis and humans, from the dawn of time.
John L. Petersen

Organizer of Brian Sanderoff - Cannabis and Man: Coevolution and Sacred Connection

John Petersen is a futurist, strategist, and large-scale change agent. He is considered by many to be one of the most informed futurists in the world. He is best-known for writing and thinking about high impact surprises—wild cards—and the process of surprise anticipation. A provocative public speaker, he addresses a wide array of audiences around the world on a variety of future subjects.
0

days

0

hours

0

minutes

0

seconds
Event expired
Event is in progress
Location
Use ⌘ + scroll to zoom the map [email protected] Account – Learn more The Ice House 138 Independence St, Berkeley Springs, WV 25411
Location Details
Schedule

Guests

Attendance

Shop

Forecast

Comments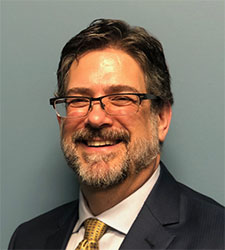 Weather data is currently not available for this location
Weather Report
Today stec_replace_today_date
stec_replace_current_summary_text
stec_replace_current_temp °stec_replace_current_temp_units
Wind stec_replace_current_wind stec_replace_current_wind_units stec_replace_current_wind_direction
Humidity stec_replace_current_humidity %
Feels like stec_replace_current_feels_like °stec_replace_current_temp_units
Forecast
stec_replace_date
stec_replace_icon_div
stec_replace_min / stec_replace_max °stec_replace_temp_units
stec_replace_5days
Powered by Forecast.io