John L. Petersen – GETTING READY: The Practical Process of Preparation for the Coming Changes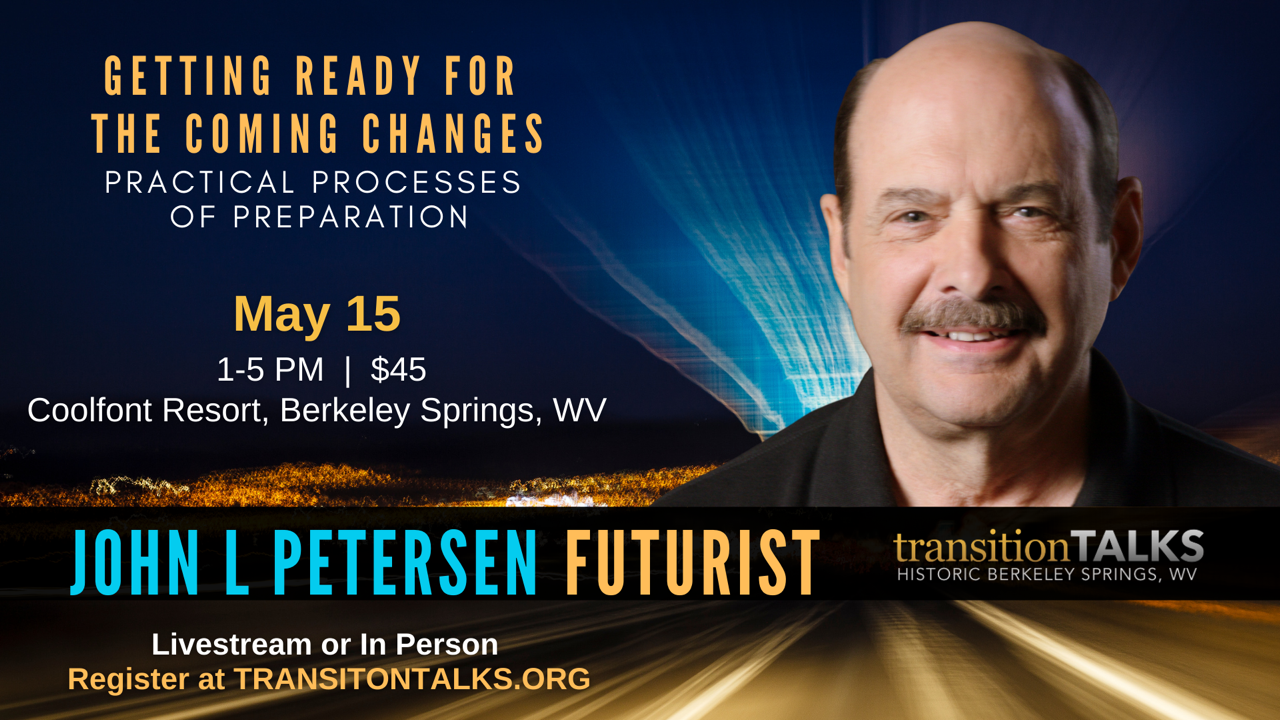 Both Livestream and In Person tickets include access to the replay for two weeks following the original event.
You've noticed, of course, that everything is coming unglued. Almost all of the institutions, relationships and supports that we have all developed to sustain ourselves emotionally – to say nothing of economically and socially – are moving and being called into question.
We've entered a time of rapidly increasing fluidity where it's becoming harder and harder to know what is really REAL, and what the future might hold. The world is becoming "surreal-er and surreal-er."
All kinds of dramatic, disruptive prospects are now freely flying around: Global Reset, civil war, changing human DNA, experimental injections, lockdown, stolen elections, the end of privacy, family conflicts, failing businesses – all of which are amp-ing up fear and uncertainty.
The big question is this:
If this fluid environment is going to increase in tempo and unpredictability over the coming months and years – as many serious forecasters suggest – then how do we, as participants on the leading edge of this epochal change, rise to the occasion and evolve into the place where we begin to become the "new humans" that are going to thrive in and shape this emerging new world . . . rather than relegating ourselves to being whipped around on the tail-end of compounding crises.
Futurist John Petersen returns to TransitionTalks on the 15th of May to specifically address what he has discovered from extracting the characteristics and options available to us all at this leading edge of change. John will present an integrated approach to surfing the great shift that offers the best ideas from conventional assessors of change management coupled with big-picture understandings of this evolutionary jump, where it may be going and . . . how we can all begin to change how we live to be able to ride this wave rather than be battered on the rocks of personal chaos that will confront many around us.
This will be an unusual – and special – opportunity to begin to both understand what is headed this way and to learn of specific, practical ways in which prepare for and navigate the turbulent times ahead.
Both Livestream and In Person tickets include access to the replay for two weeks following the original event.